Over the year my photographic technique has undergone many variations, mainly due to greater awareness and photographic maturation.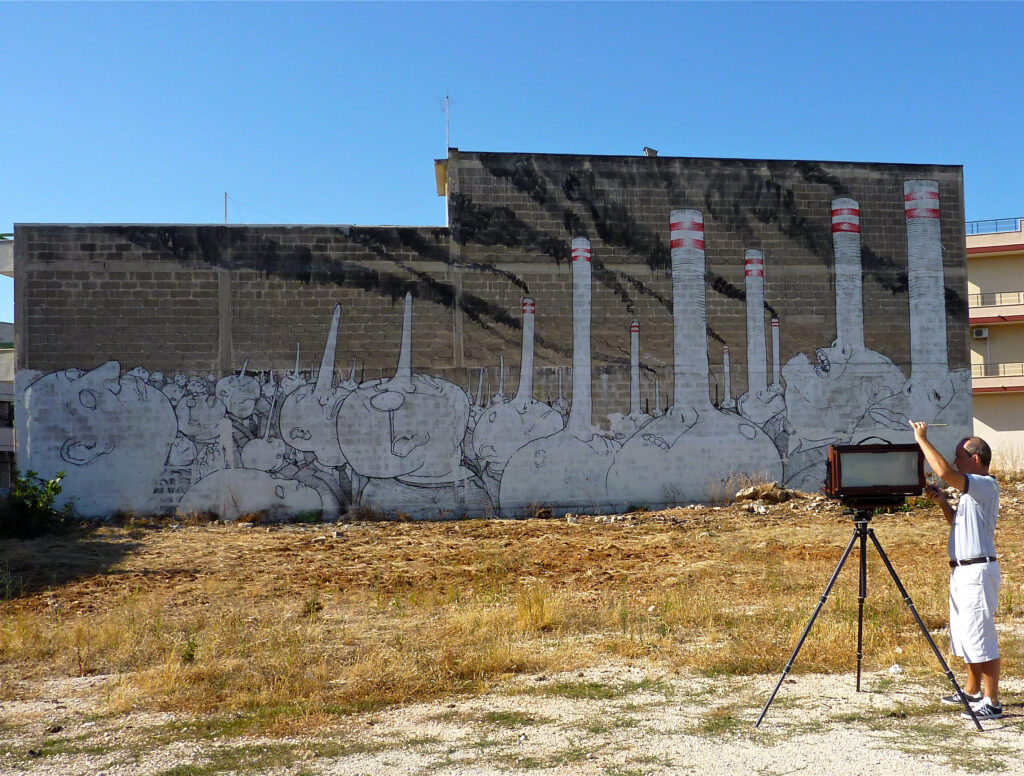 I use large format, in sizes ranging from 4×10″ to 8×20″ although I sometimes like to use the 120mm format. I never use 35mm format that does not fully represent me. I work in black and white, developing by inspection my large-format negatives, personally printing all my work on silver-chloride contact paper, developed in amidol, treating each Fine Art print in such a way that it has the highest archival characteristics.
A small part of my work is done in colour, using a hybrid system, printing with a professional inkjet on baryta paper, always keeping an eye on image and archival quality. Soon for only colour work, I will definitely abandon the negative, to move completely in a digital workflow, given that now the level of sensors and the print quality has reached a high maturity and quality.
Stefano loves his job and shows incredible patience, he was looking for the final results. He has a solid background and willing to learn and improve. For all these reasons I recommend him as one of the best photographs I´ve met.

Giuseppe Guercio Pilot Plant & Kilolab Manager at Lundbeck
Fine Art Print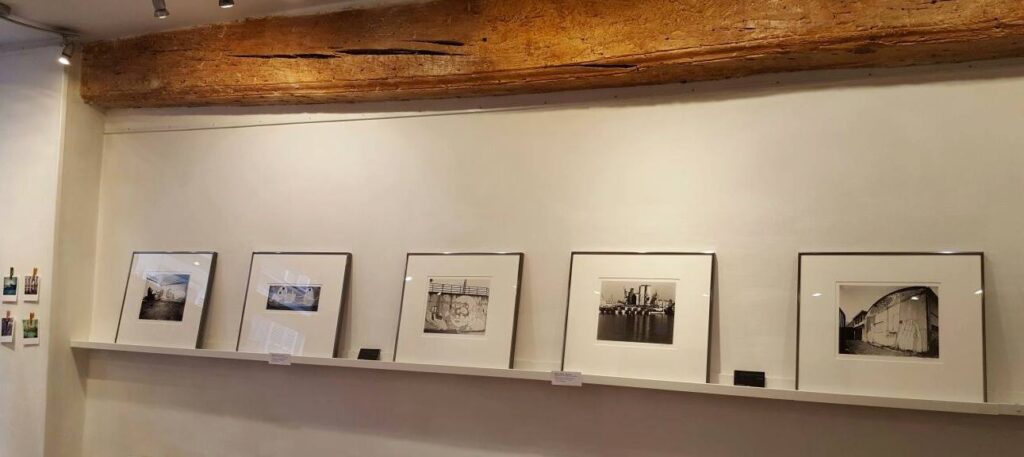 Now I want to introduce you to my Fine Art print, what I'm looking for when, as my Mom said, I lock myself up to slammer. The smell of developer, of the fixer is for me part of creativity, and from here I start looking for a print that excites me, and whats emotions; enclosing my vision and my technique in just a few square centimetres of paper until I get a high-quality Fine Art print.
I personally print every negative in contact, on silver-chloride baryta paper, developed in amidol, the perfect combination for this type of paper. Each print is treated in a double fixing bath, selenium toning then passed into a hypo cleaner bath and washed with a professional paper washer, to eliminate fixer from paper fibrs. Washing lasts about one hour. Once finished, the print is passed in a last bath that stabilizes the silver, getting a print that does not change over time.
The prints are then dry mounted on one of the best mat board on the market, ArtCare© 2ply 100% cotton with MicroChamber Technology, which guarantees greater stability over time than the many mat board available on the market. To create the passe-partout I use the same mat board. Each print is then signed and numbered in the back, and also signed in the front. As contact prints, therefore not enlarged, the dimensions are those of the negative, although one trimmed for the mount, it will be slightly smaller. For prints enlarged by 120mm, the procedure is the same, only changing the type of baryta paper.
Editions
Each Fine Art black and white print is in an edition of 9+3 artist prints, with an increasing price every 3 prints sold. The print is recorded to have a precise archive, so that every purchase, by collectors or galleries, is completely traceable.
| | | | | |
| --- | --- | --- | --- | --- |
| Dimension | Edition 1-3 | Edition 4-6 | Edition 7-9 | Note |
| 4×10″ 10,1×25,4cm | € 300,00 | € 450,00 | € 900,00 | + 3 artist proof |
| 8×10″ 20,3×25,4cm | € 300,00 | € 450,00 | € 900,00 | + 3 artist proof |
| 8×20″ 20,3×50,8cm | € 700,00 | € 1.000,00 | € 1.500,00 | + 3 artist proof |
| 8×8″ 20,3×20,3cm | € 300,00 | € 450,00 | € 900,00 | Enlarged from 120mm |
For colour prints I use, as I said a Hybrid system, so I have a drum scan, done by one of the best professional, and after light post-production for adjustments of colours and contrasts, printed on baryta paper with the greatest attention about image quality, and mounted with the best archival board. For any information about color print, dimensions and editions ask me.